Demolition and Roofing Dumpster Services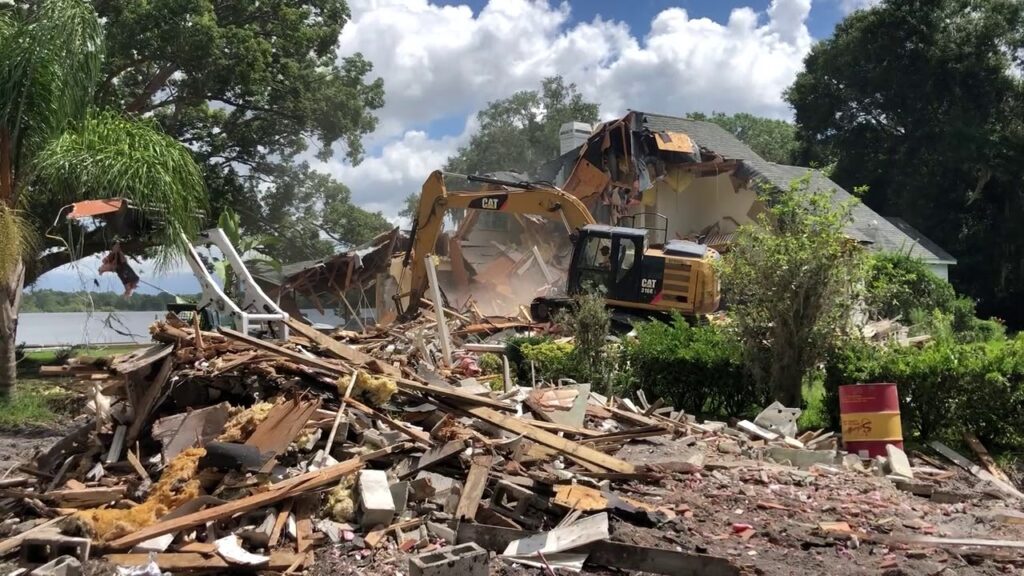 Why should you invest in a Demolition and Roofing Dumpster Service if you are building a new home?
Whether you need a demolishing because you want to change or amplify the structure of your home, you should always request the help of a professional service company at all times. A demotion is a destructive process in which the building is literally being torn apart. So for this type of situation, it is best for you to hire company services.
Waste disposal companies also operate on big buildings where a ton of waste will be produced and then transported to the site where it will be disposed of. Demolitions and other required constructions seem to have a number of materials scattered out, so it's best to pick them up immediately before someone is injured.
Choose a company that is available to help you in your ceilings renovation and is capable of managing any kind of issue regarding your home waste and junk disposal. When looking for the best waste disposal business, be really patient, check for proof of their former jobs and let them speak to you and provide you with a range of services and solutions for cleaning your house.
How is a Demolition and Roofing Dumpster Service completed?
Typically, repairs generally include some type of repair work, repainting walls, constructing new buildings or walls, replacing furniture or equipment, or updating old or obsolete devices. The aim of the reconstruction is to restore a space or land, not to fully remove or modify it. Contact your favorite organization and allow them to support you through the whole operation.
Allow the company to have time to draw up a thorough work plan, apply for construction approvals, and gather up the construction team. Meet the contractor's job site boss or project manager and establish effective contact. This person is likely to be the main communication during the whole process.
Which is the Perfect Company for a Demolition and Roofing Dumpster Service?
Loveland Premier Dumpster Rental Services is the name of our company, we are a certified business that is more than capable to handle any situation regarding your building, office, and home. Unlike other companies, we promise to help you be successful when managing any aspect of your home. In our company, we have a large number of qualified professionals in each area you need. We offer to you the best materials in the entire city for your usage. Our guidance and the most honest opinion will always be presented when you want it.
Loveland Premier Dumpster Rental Services As a service, we will secure any part of your home by eliminating every kind of waste and garbage. Our team has qualified experts who are going to leave your household appearing as good as its ever been. Don't think about the supplies, we've got it all and whatever cleaning items we use we 're going to take care of, hopefully, we 're doing a range of various facilities that can be used to keep the house safe and sanitized. Please email us, and you won't be disappointed.
We offer the best dumpster rental services throughout the state of Colorado.
From roll-off dumpsters to residential & commercial cleanup services, we are your top choice when it comes to finding a reputable dumpster company in your area.
We offer the best dumpster rental and cleanup services in Loveland, Colorado. We also offer roll-off dumpster services, residential & commercial cleanup services, small & large dumpster rentals, construction cleanup, waste containers, junk removal dumpster services, demolition removal dumpster services, & much more.