30 Cubic Yard Dumpster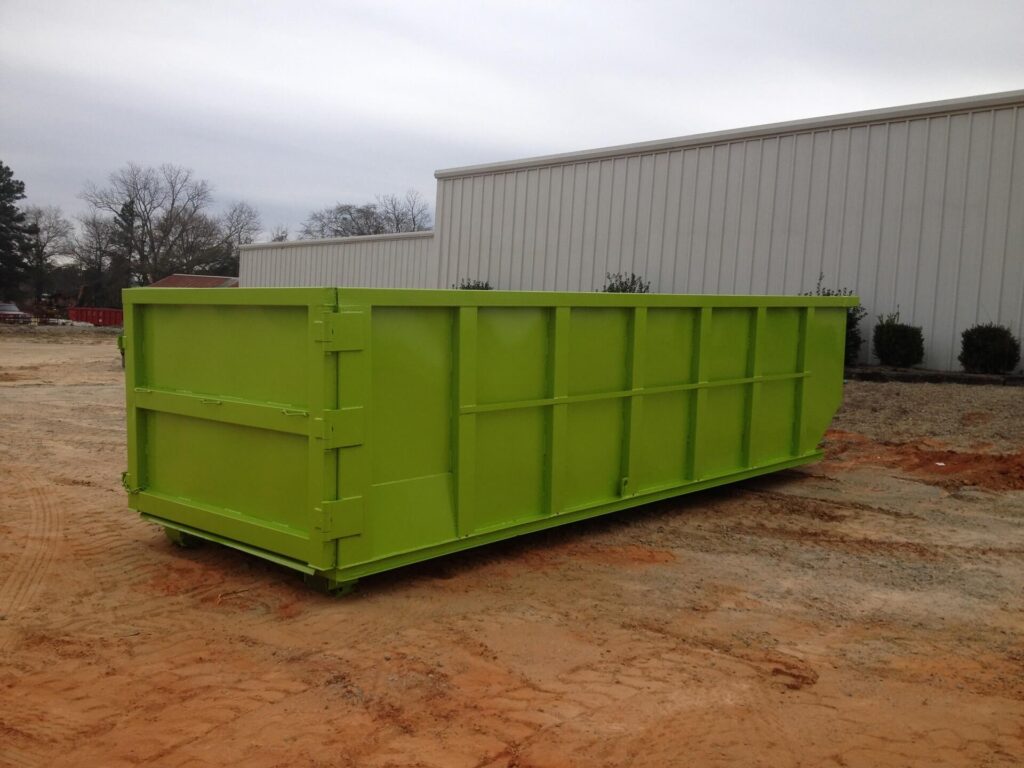 What is the measurement of a 30 Cubic Yard Dumpster?
The typical size of the 30-yard dumpster is 22 feet long, 7.5 feet wide, and 6 feet high. This houses 30 cubic yards of garbage, equal to about 180 13-gallon trash containers. This size is great for any local small company, it can be a roll-off dumpster, allowing the transport phase far simpler for consumers and professionals to dispose of.
With a garbage bin of 30 cubic yards, you didn't have to worry about too many problems or have a massive amount of room in your house. You need to provide the correct size for the garbage bag to fit in and sanitize the area before the client comes and sets it in position.
Each style dumpster suits perfectly, and you can ask your specific service firm to help you find the best size based on whether your city's environment, family members, and how large your house is when you purchase or choose a new garbage bin.
What is the capacity of a 30 Cubic Yard Dumpster?
The measurements of the 30 cubic yard dumpster are typically 22 feet long by 7.5 foot broad by 6 feet high. The relatively high fences on this size container make it perfect for the discharge of furniture and other heavy items. A 30-yard dumpster usually contains 4-5 ton or 8,000-10,000 pounds, a weight cap, and can accommodate roughly 170-190 33-gallon garbage bags. Make sure, they can hold stable from any type of discarded item.
Communicate with a team employee today for more information about how soon you can hire a trash bin service in your area. You can definitely rent out the dumpster for a couple of weeks to just a few days. It all depends on how comfortable you are with them and if they meet your expectations to hold correctly all the amount of waste generated in your property without falling apart.
What is the Best Service Company to find a 30 Cubic Yard Dumpster?
Loveland Premier Dumpster Rental Services is the company you should employ if you love and take care of your home often. We are on top of the game and own many tools and equipment to come to the rescue of your home and dumpster. Our team of professionals is the best in the entire area, they are genuine professionals who are always going to present you the best option for your budget and home.
Determining the correct length and width for your garbage bin scale to clean up would depend on how much trash you possess, which is generally calculated by volume in cubic yards. We provide garbage bin systems in sizes between 10 and 40 cubic yards to match the needs of large and small companies.
Loveland Premier Dumpster Rental Services We 're a qualified waste collection and recycling service, we 're taking control and help you in every aspect of your house by removing all sources of hazardous waste. Our teams consist of trained people who help the environment look as bright and safe as ever.
We offer the best dumpster rental services throughout the state of Colorado.
From roll-off dumpsters to residential & commercial cleanup services, we are your top choice when it comes to finding a reputable dumpster company in your area.
We offer the best dumpster rental and cleanup services in Loveland, Colorado. We also offer roll-off dumpster services, residential & commercial cleanup services, small & large dumpster rentals, construction cleanup, waste containers, junk removal dumpster services, demolition removal dumpster services, & much more.